Senior Living Care Levels in DeLand
At Grand Villa of DeLand, our devoted staff provides residents with exceptional personal service and care. Our family-style, stress-free environment encourages relaxation and socialization. Our lifestyle choices, including Independent Living, Assisted Living, Memory Care, Respite Care, and Personal Care, allow residents to spend less time worrying about daily tasks and more time enjoying life.
We believe strongly in personal choice, which is why we partner with each resident and his or her family to create a unique lifestyle program based on individual needs and desires. The programs are periodically updated to keep up with lifestyle changes.
We're committed to meeting the physical, social, and spiritual needs of our residents. Our Activities Coordinator ensures our calendar is packed with classes, parties, activities, and excursions. Whether it's enjoying a barbeque on the patio, or building flexibility in our yoga class, we offer many options. Every resident is invited to participate according to his or her own preferences.
To learn more about the lifestyle options we offer, please view one of the pages below.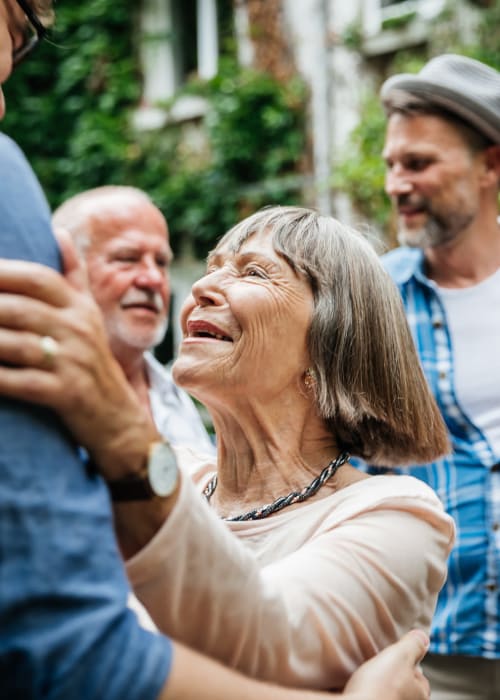 Our Community
Our exceptional staff helps residents and their families create unique lifestyle programs based on their needs. The programs are periodically updated to keep pace with changing lifestyles.
We're here to promote the physical, social, and spiritual well being of our residents. Whether it's gathering for a stroll with our walking club, traveling the world with our Passport Dining Experience, or taking a yoga class, we offer many choices.